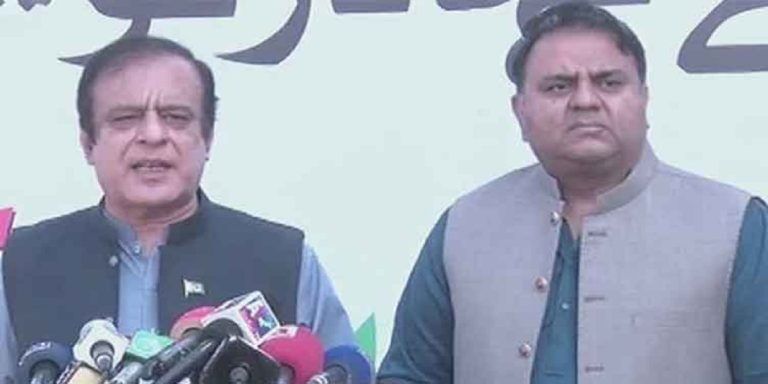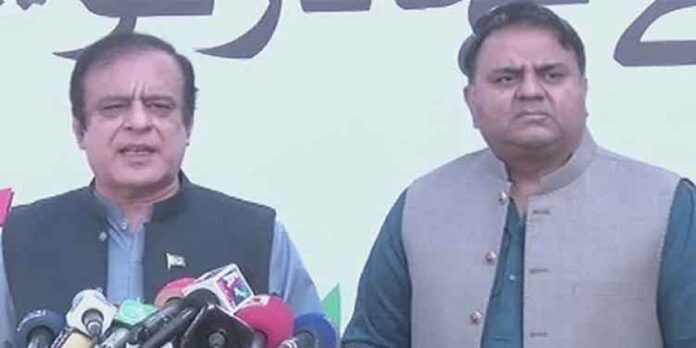 ISLAMABAD: Pakistan Tehreek-e-Insaf (PTI) senior leaders Shibli Faraz and Fawad Chaudhry barred on Thursday former prime minister Imran Khan's lawyer Sher Afzal Marwat from arguments in Toshakhana case.
In connection with the hearing of suspension of the arrest warrants for Imran Khan, Shibli Faraz and Fawad Chaudhry asked Advocate Sher Afzal Marwat not to give arguments. Both PTI stalwarts stopped Sher Afzal Marwat from talking in this regard.
Subsequently, Advocate Marwat went on to say, "I will not continue with my arguments." After that, he left the courtroom".
Read more: Toshakhana case: Islamabad court rejects Imran Khan's plea seeking suspension of arrest warrant