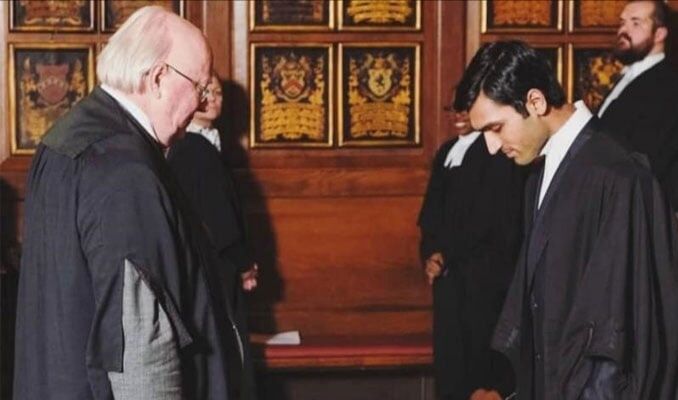 By Roshan Khan Wazir
LONDON: British-Pakistani barrister Fahrid Chishty has been awarded a highly prestigious legal scholarship by the Inns of Court in London.
This is the first time in the history of the programme that a Pegasus Scholar has been appointed to Pakistan, which marks a milestone moment.
The Pegasus Scholarship was developed under the auspices of Lord Goff of Chieveley in 1987 and is considered a highly prestigious award at the English Bar. It is granted annually to a small number of gifted junior barristers who are deemed future leaders of the legal profession.
The grant allows scholars the opportunity to travel overseas to observe the operation of the Common Law in different jurisdictions and build enduring links with fellow practitioners abroad.
Fahrid told Media that he will be travelling to Pakistan later this year to work with members of the legal fraternity and judiciary in connection with various criminal justice projects.
Fahrid marked his particular interest in the question of criminal justice reforms and will have the opportunity to study and review a draft of relevant domestic procedural and statutory laws. This will include matters ranging from the rules of evidence during the trial to sentencing policy and procedure.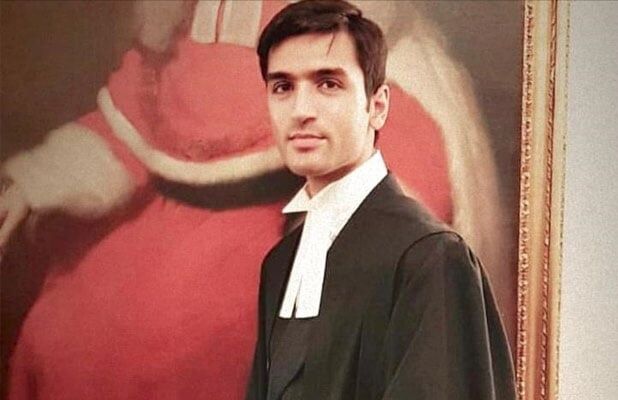 He will also exchange views on Artificial Intelligence (AI), case management technologies and forensic evidence with his Pakistani equivalents in a bid to increase reciprocal and bilateral learning between the two countries' respective legal professions.
Fahrid was called to the Bar in 2019 and practises from Libertas Chambers in London, specializing in criminal, constitutional, regulatory and international law.
He said he was honoured and deeply privileged to have been selected for this prize and looks forward to the opportunity to learn from colleagues and seniors in Pakistan.
He added that, "Pakistan is a place close to my heart. My paternal grandparents hail from inner Lahore and my maternal family has their origins in Serai Saleh, Hazara. It would be an immense honour to be able to contribute back to the land of my forefathers in my capacity as an English-trained barrister and jurist."
Fahrid's father Makhdoom Chishti was a Commander with the Metropolitan Police Service at New Scotland Yard and became the highest-ranking Muslim police officer in the UK. He was awarded the Queens Police Medal for Distinguished Service in 2010 and later received the Sitar-i-Imitiaz from the President of Pakistan in 2018.
Makhdoom Chishti led Scotland Yard's response against terrorism at a time when London and the UK faced serious terror threats during the 'war on terror.' (Edited by Khadijah Kamili)
Also Read: Dahani returns to primary school, inspires young students