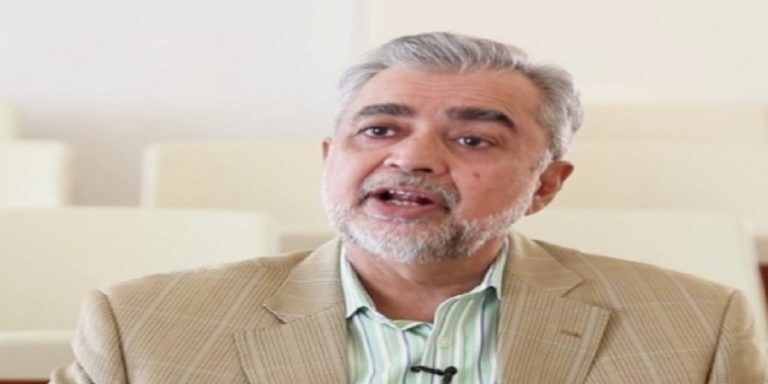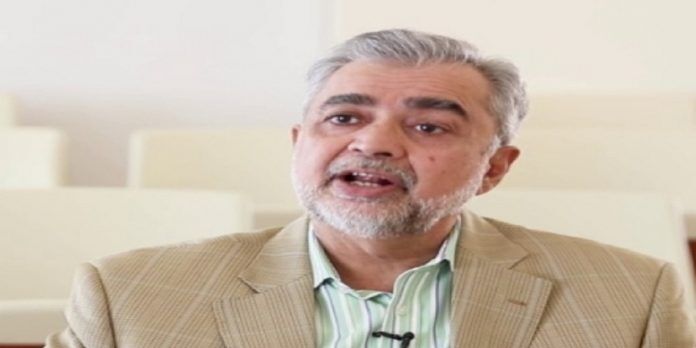 By: Nasim Ashraf
As the plane was landing at Ben Gurion Airport Tel Aviv Israel, I asked myself for the umpteenth time if I was doing the right thing by coming to Israel and for the umpteenth time my heart and mind spontaneously affirmed the decision to visit Israel.
I was part of a delegation organized by Sharaka, a Middle East based NGO established in the wake of Abraham Accords, and American Muslim and Multi-faith Woman's Empowerment Council, a US entity.
The delegation or the trip had nothing to do with the governments of Israel, United States, Pakistan, UAE or any other. The delegation comprised of three journalists from Pakistan, two from the US, a British-Pakistani Imam and myself along with my wife.
Ever since 2002 when I became part of the CAUX DIALOGUE in Caux Switzerland, an initiative set up for Interfaith Dialogue and Peace along with then Crown Prince Hassan of Jordan, I had fully believed that people to people exchanges was a critical part of conflict resolution.
In 2005, at my request, seven major Jewish American organizations hosted a dinner in honor of the then President of Pakistan Pervez Musharraf in New York. It was heralded in America, Israel and the Arab world as a significant event which led to the Foreign Ministers of Pakistan and Israel meeting in Istanbul, Turkey.
The late Congressman Tom Lantos, chair of the US Congressional Human RIghts Committee and a ranking member of House International Relations Committee publicly applauded Pakistan for taking these steps. The Multi-billion dollar Aid Package to Pakistan announced by the Bush Administration sailed smoothly in both the Houses of Congress without a hitch.
The Abraham Accords signed in August-December 2020, were a series of treaties normalizing relations between Israel, UAE, Bahrain, Morocco and Sudan joining Egypt and Jordan in making peace with Israel.
These Accords were facilitated by the United States that invested significant political capital to make it happen. These treaties were named in honor of our common ancestor of all the three monotheistic faiths Judaism, Christianity and Islam namely Prophet Abraham.
What might not be fully known is the fact that it took years for these countries to reach this stage. Israel and UAE had been talking for at least fifteen years with Israel opening an international diplomatic office in UAE in 2015.
Mossad chief Yossi Cohen made several trips to UAE and the two governments cooperated extensively to fight the coronavirus pandemic. Israel has helped UAE in multiple hi-tech areas including their Space Program.
When the Abraham Accords were signed Israel agreed to FREEZE its plans for Annexation and Sovereignty in the West Bank as part of the deal US further sweetened the deal by agreeing to sell the latest F-35 warplanes to UAE despite Israel's objections.
Trade between UAE and Israel crossed 1 billion dollars and over 150,000 tourists from Israel visited UAE.
India recognized Israel in 1950, but at the request of Egyptian President Nasser, did not open embassies in and establish full diplomatic relations, however trade offices were opened on both sides. Israel and Indian trade is now over 7 billion dollars annually and India has benefited tremendously from Isreali technology and know-how.
After Morocco's reactivation and normalization of relations with Israel, the US recognized Morocco's claim to disputed territories of the Western Sahara.
There is a narrow window of opportunity for a country like Pakistan to benefit from the Abraham Accords.
Other Muslim states such as Saudi Arabia, Oman, and Indonesia are in secrete negotiations with Israel to normalize relations with Israel. At the time we were in Israel last week, A senior Indonesian delegation was also visiting Israel.
Another Muslim country Turkey has had diplomatic and commercial ties with Israel while continuing their support for the Palestinian State. President Erdogan, a staunch Islamist, revived Turkish Israeli relations on his watch.
If Pakistan can have diplomatic relations with India with whom it has fought three wars, why cant Pakistan talk and engage with Israel?
When our Holy Prophet (PBUH) first emigrated to Yathrib (Medina), from Mecca, one of the first diplomatic moves he made was to enter into a treaty with the powerful Jewish tribes named Aus and Khusraj. It is ordained in our beautiful religion to seek peace and be patient and dignified with all.
By talking with Israel and having trade and commercial ties between the two counties, I feel we would be in a better position to advocate strongly for the Palestinian cause which we have always steadfastly supported and continue to do so.
Only through dialogue can we achieve the realization of the legitimate rights of the Palestinian people. The Israelis are ready and this was clearly expressed by Israeli Prime Minister Yair Lapid in his speech at the UN General Assembly on September 22nd, 2022, where he officially accepted the Two State Solution with an independent homeland for the People of Palestine.
During our five day trip, we met a cross section of Israeli and Palestinian political leaders, intellectuals, artists and ordinary citizens with the highlight being the meeting with the President of Israel Yitzhak Herzog. We were given a very warm and official protocol which was clearly a signal to Pakistan rather than the private delegation meeting him.
President Herzog expressed his deepest sympathies at the loss of life and damage caused by the floods in Pakistan, and offered any assistance that would help people of Pakistan.
We also were received most warmly by all civil society, activist and thought leaders from Palestinian and Israeli side with whom we had honest open discussions.
There were many things we agreed on and a few we agreed to disagree. But the outcome was that the demonisation of the other that had existed before melted away.
I went to Israel to help in the process of starting a dialogue between Pakistan and Israel.
In my opinion, it is in Pakistan's national interest to have normalization of relations with Israel. This can be an incremental process to leading to full diplomatic relations when the Palestinian State is created according to the wishes of the Palestinian People. Not only is it the right thing to do but also it will serve Pakistan's interest in the US beyond description.
I think the time has come for a frank public discourse in Pakistan vis a vis Israel.
Read more: Pakistani Rupee continues its winning streak against dollar